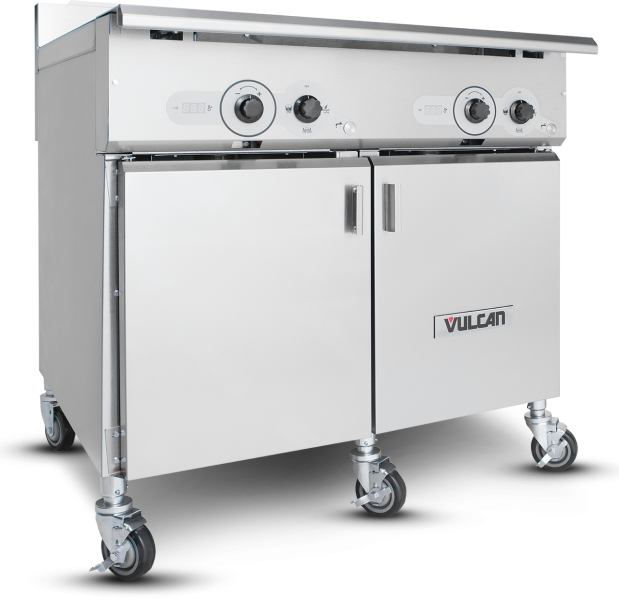 Why Vulcan Versatile Chef Station?
The Vulcan Versatile Chef Station (VCS) redefines cooking versatility. Perform a wide range of techniques with our single, compact, multi-function cook top that delivers the precision of specialty equipment. Unleash your craft, while maximizing space and streamlining your workflow.
Expand your menu not your footprint
Maximize productivity
Perform the entire cooking process at one station, without switching cookware.
Cook with precision
Six integrated elements with built-in temperature monitors provide accurate, uniform heat.
Clean up is a breeze
Clean up in just 3 minutes. Drain waste liquids into a pan, optional 6-gallon shuttle, or directly into floor drain.
2 Versatile Chef Stations