Back to Heated Holding
What Sets Vulcan Heated Holding Apart?
Designed to keep foods hot and delicious from cooking to serving, you'll find our heated holding cabinets and warming drawers a valuable addition to your operation.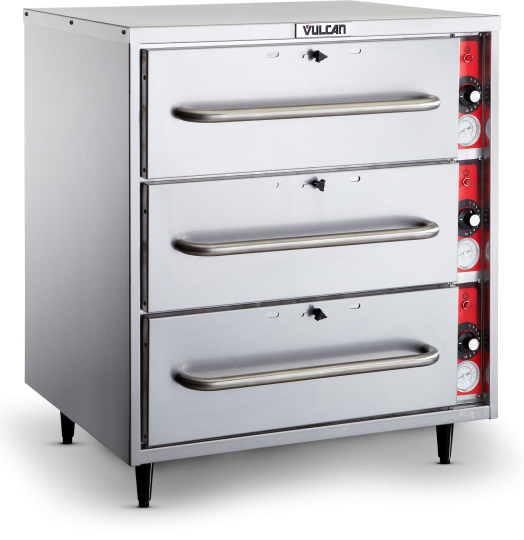 Durable Construction Built to Last
Our heavy duty, 20-gauge stainless steel construction lengthens the lifespan of your Vulcan warming equipment. Our units are easy to clean, resistant to rust and reliably hold temperature. Enjoy all of these benefits plus a lower cost of ownership and better quality food.
Top-mounted Controls with the Customer in Mind
Top-mounted controls have many benefits but the first is their ergonimic design, making them easily adjustable without bending down or squatting. In addition, they're visible from far away for the most accurate temperature readings.
10-Year Warranty on Heating Element
The heating element can be replaced at any time at no cost for the part over the 10 year span, far exceeding the industry standard. The benefit? Lower total cost of ownership and peace of mind for your heated holding equipment.