Back to Kettles
What sets our Kettles apart?
Vulcan kettles have been recognized as best in the industry for delivering better results and faster cooking times. Select from countertop or floor, 2/3 jacketed or fully jacketed to meet the precise needs of your operation.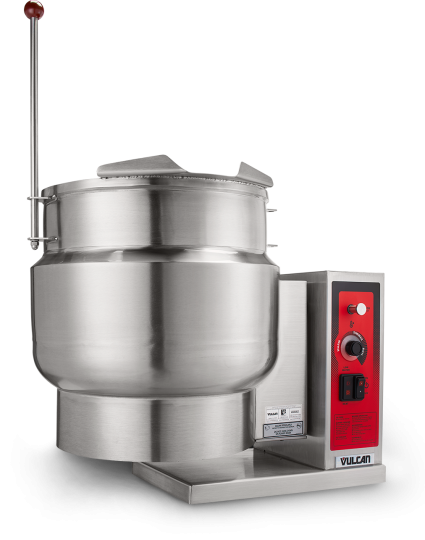 Stationary Models
Stationary floor models have screw-on removable legs with adjustable flanged feet.
Tilting Models
Floor and counter tilting kettles have a highly-developed welded butterfly shaped pouring lip for superior pouring control.
Counter Models
Electric counter models have field removable heating elements; water resistant design control housing with cleaning lock mechanism; and tilt handle mounted on right or left for controlled pouring.