Back to Ovens
What Sets Vulcan Ovens Apart?
Easy to use, with the features you want. Vulcan commercial convection ovens provide consistently superior results. Our commercial ovens offer the versatile performance an operation needs to prepare a varied menu.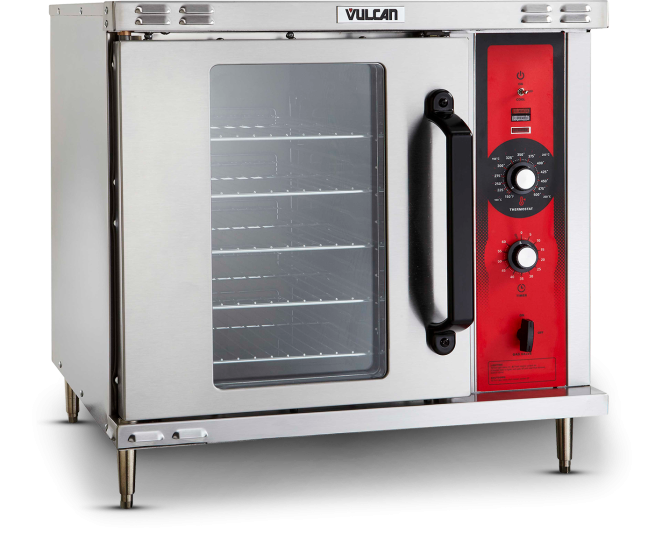 Great performance AND energy efficient
Unlike competitive units, Vulcan convection ovens don't sacrifice cooking performance for the sake of energy efficiency. All of our models yield fantastic, even baking: top-to-bottom, front-to-back, and side-to-side. And, they are ALL ENERGY STAR® Certified.
Grab-and-Go Oven Racks
Standard on all of our convection ovens, Vulcan's oven cutout rack design allows for easy, safer retrieval of hot pans.
Simple, Intuitive Controls
No training necessary with Vulcan's simple dial controls and easily understood settings. The controls can be enhanced with LED display of time and temperature. Fully programmable controls available as an option on most models.
3 Great Models - 3 Great Solutions
VC4 Series
Versatile workhorse with options available to meet your needs.
VC5 Series
Removeable doors, enhanced display of Time and Temperature.
SG Series
More horsepower and a Gentle Bake Mode switch.